THE AMARYLLIS by DMCI Homes
NEW MANILA, QUEZON CITY
DMCI HOMES
NOW READY FOR OCCUPANCY (RFO)
LOCATED CORNER TOMAS MORATO – E. RODRIGUEZ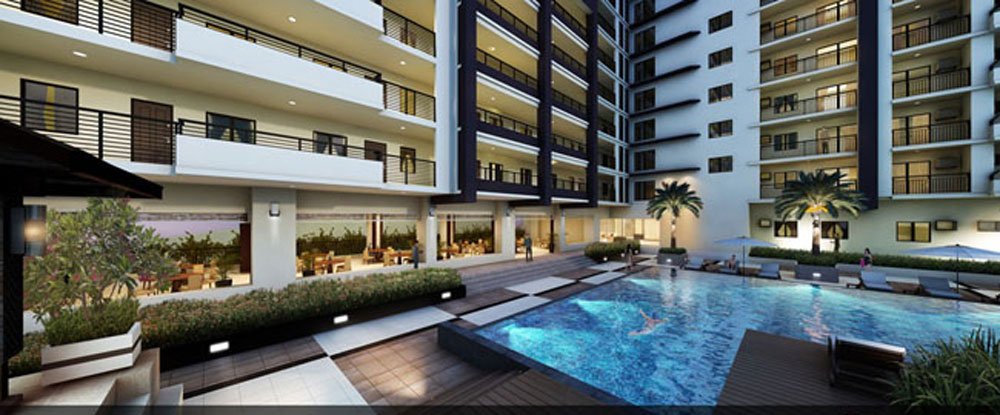 Project Type: High-rise residential development
Unit Mix:                     2 BR                          3BR                           4BR
Unit Area      Gross Area     Unit Area     Gross Area      Unit Area     Gross Area
48-50 sqm      48-74 sqm       65 sqm      79.5-109 sqm    72-86 sqm     72-117 sqm
No. of Buildings:One (1) tower with single & double row configuration
No. of Levels:    Twenty-two (22) residential storey building with four (4) levels basement parking
No. of Units:     Four hundred fifty (450) residential units
The Amaryllis DMCI is a single tower, high-rise 22-storey residential condominium development along E. Rodriguez Sr. Avenue corner Tomas Morato in New Manila, Quezon City, Metro Manila, Philippines. It is another master-planned development project of DMCI with prime location, efficiently designed units, affordable payment terms plus outstanding resort-inspired amenities that have become signature offerings of DMCI Homes communities.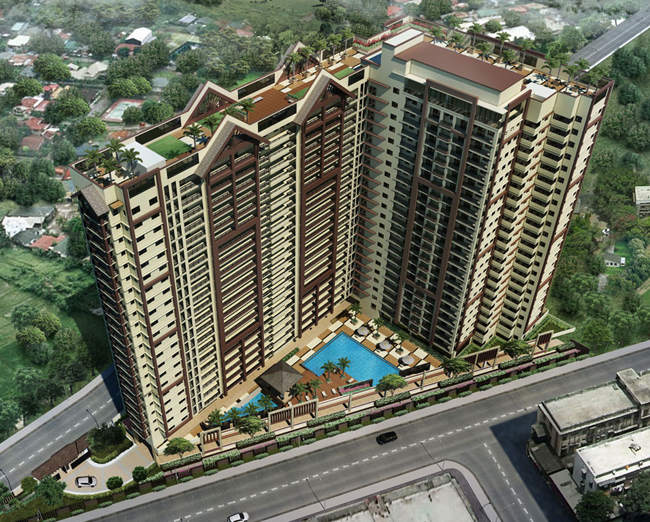 A Blissful Sanctuary
The Amaryllis is a gated and secured community development that has exclusive amenities and facilities. With 24 hour roving security provided by the Property Management Office and an electrified perimeter fence surrounding the entire community, residents will enjoy living the calm and worry-free lifestyle that they have been used to, and living in comfort is given priority.
Signature Living
A lifestyle of sophisticated elegance complemented by the New Manila address completes one's need for  status recognition. Being part of high society, their regular participation in social activities will be sustained as The Amaryllis present areas for socials, interactive and leisure activities. The Amaryllis offers multi-purpose function rooms, a grand lobby, sky lounge, a fitness gym and swimming pool to complement a healthy lifestyle; thematic gardens and roof deck garden with verdant greens that will add beauty to the property and harmonize green living to its residents.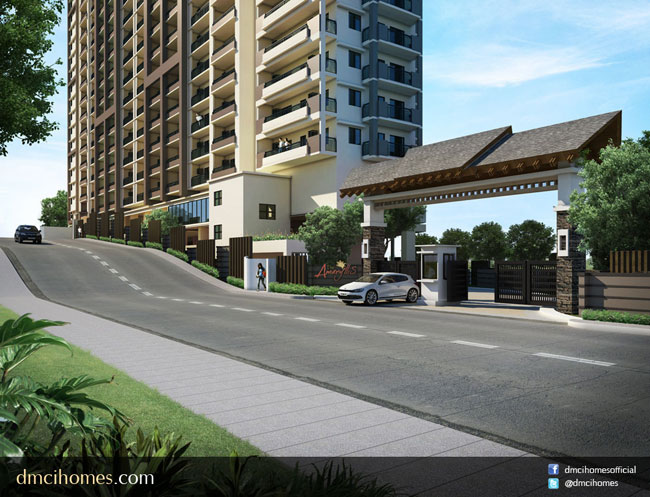 Ease of travel
The Amaryllis is right in the middle of 4 major areas in Quezon City, namely New manila and Greenhills in San Juan, the entertainment area of South Triangle (Tomas Morato, Timog Avenue), the commercial and transit-oriented Cubao- Araneta Center and old Manila and Sta. Mesa gateway. One can reach the intended destination efficiently either by private or public modes of transportation.  Given the ideal location, residents may frequent all their places of interest such as malls, restaurants, schools, places of worship, government institutions and other establishments that all are within close proximity to the property.
Project Overview
Project Type: High-rise residential development
Unit Mix:
No. of Buildings: One (1) tower with single & double row configuration
No. of Levels: Twenty-two (22) residential storey building with four (4) levels basement parking
No. of Units: Four hundred fifty (450) residential units
Land Area
SQM: 4,764 more or less
Residential 22 Floors
Parking : 4 Basement Parking
Approx. unit area : 48sqm. to 86sqm.
RFO DATE: DECEMBER 2014
MINIMUM OF 20% DOWNPAYMENT, SPREAD THROUGH CONSTRUCTION PERIOD
LOCATION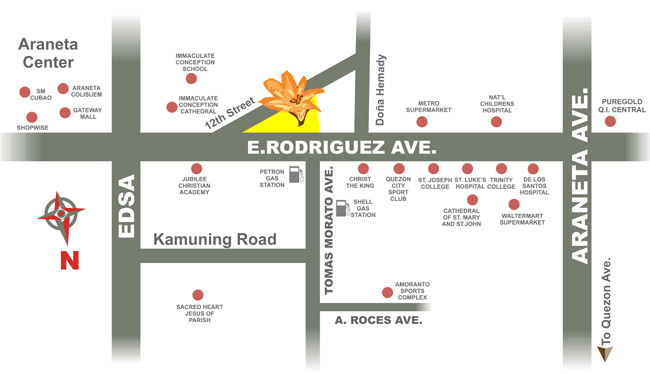 The Amaryllis DMCI is ideally located along 12th St.,, E. Rodriguez Sr. Avenue corner Tomas Morato in New Manila, Quezon City, Metro Manila Philippines. It is conveniently located near essential establishments (hospitals, schools, activity centers), within reach of everything one need for modern living.
How to get there:
1. From Makati: Take EDSA Northbound lane, and head straight going to Quezon City. Take Santolan Flyover and turn left to P. Tuazon. Upon reaching N. Domingo then turn left and then turn right to Doña Hemady. Head straight toward E. Rodriguez Avenue. Take a right turn at 12th street. The Amaryllis will be at the corner left side of the road.
2. From Manila: Take Ramon Magsaysay Blvd going towards Araneta Avenue. Make a left to Araneta Ave. going towards E-Rodriguez Ave. Upon reaching E. Rodriguez Ave., turn right and go straight until you reach Gilmore st. Turn right at Gilmore and then left at 12th street, The Amaryllis will be on your left prior reaching E. Rodriguez Ave.
3. From QC. Circle: Take East Avenue, heading towards EDSA From EDSA Southbound, go towards Timog Avenue and head to Tomas Morato. Head straight to get to E. Rodriguez Avenue, then take a left at Petron. Take the right most lane and take the first street to your right (12th Street) .The Amaryllis will be on your right.
The Amaryllis DMCI New Manila Quezon City has access to 24-hour public and private transportation as it is near major thoroughfares like EDSA and Aurora Boulevard. It's only a few minutes away from the bustling shopping centers of Greenhills and Araneta and the restaurant row of Tomas Morato.
SITE DEVELOPMENT PLAN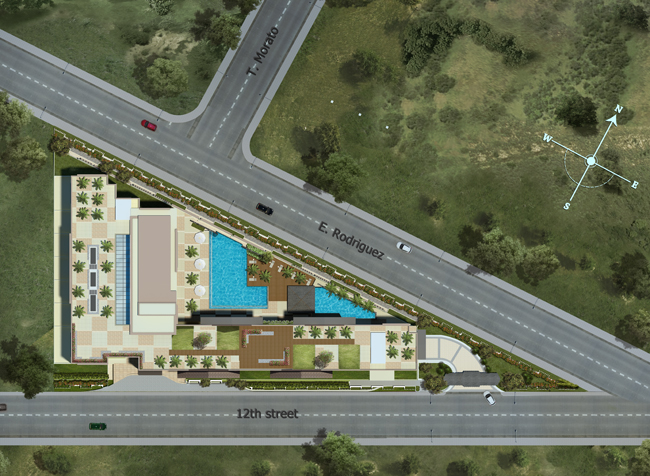 UNIT LAYOUTS AND COMPUTATIONS
2 Bedroom TYPE A and B  (48 SQM Unit + 7 or 9 SQM Balcony)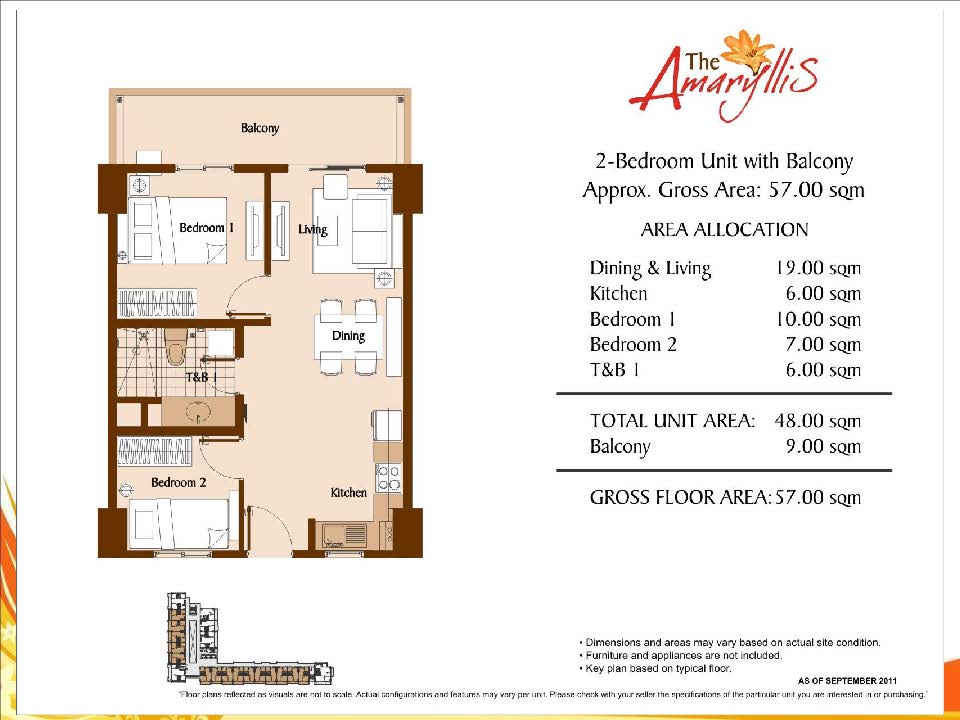 2 Bedroom End Unit  (50 sqm Unit + 9 sqm Balcony)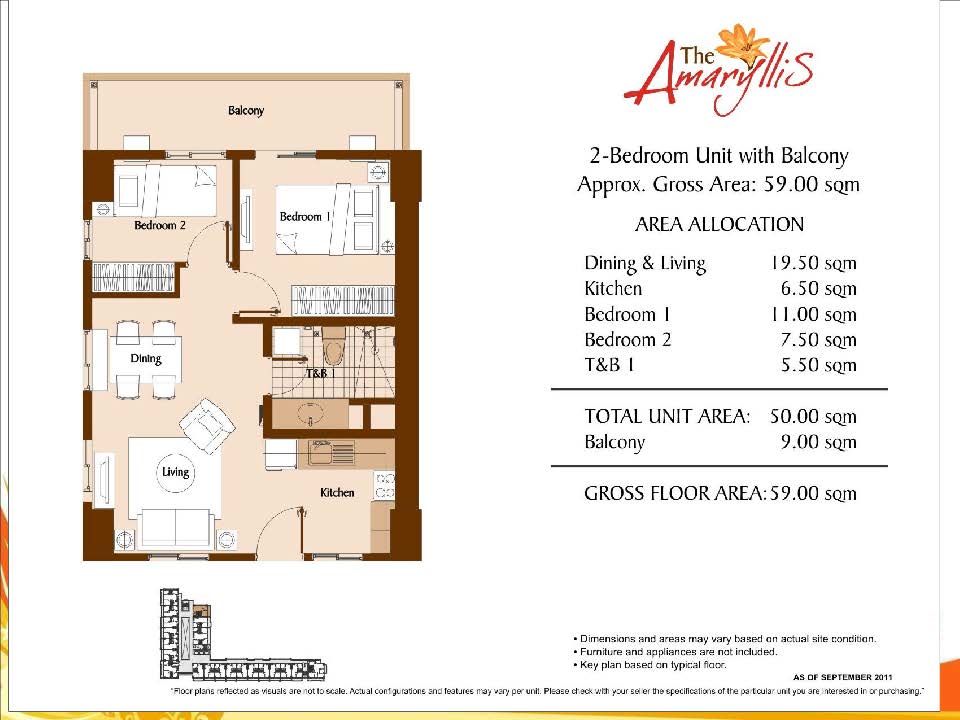 3 Bedroom Corner Unit (65 SQM Unit + 14.5 SQM Balcony)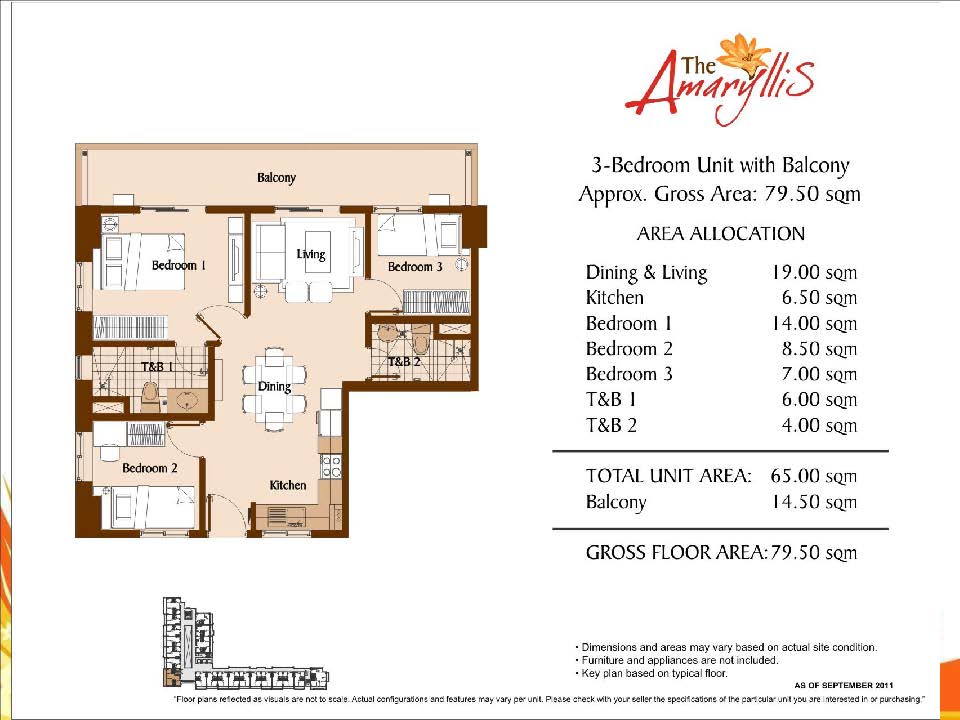 4 Bedroom (3 BR + 1 Maids Room) either Corner or Inner Unit  (72 sqm Unit + 13.5 sqm Balcony)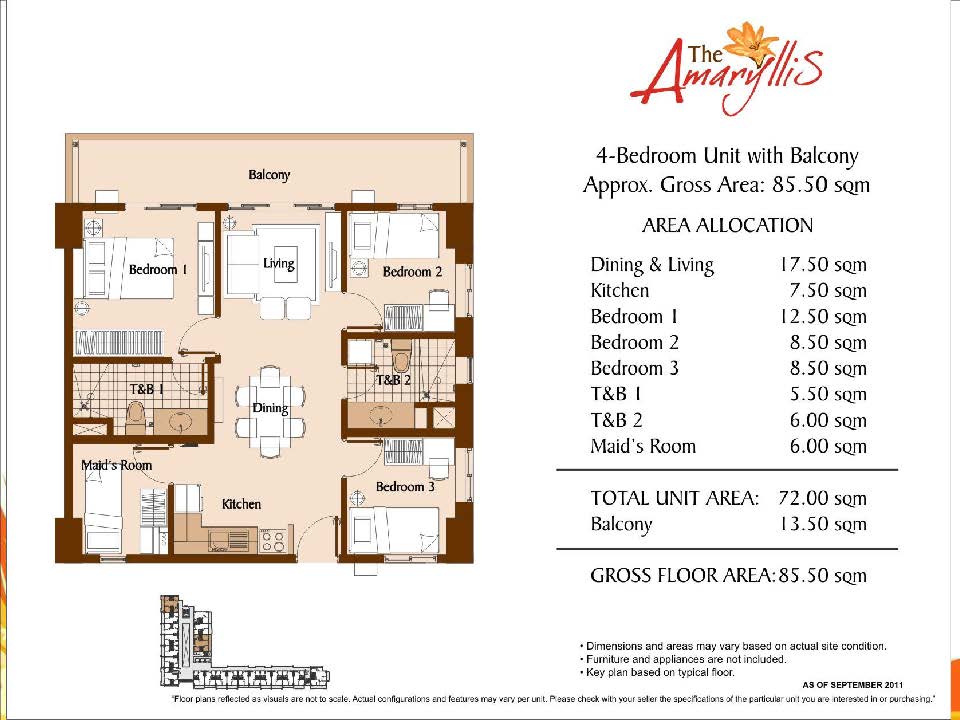 4 Bedroom Big Corner Unit (86 Sqm Unit + 19.5 Sqm Balcony)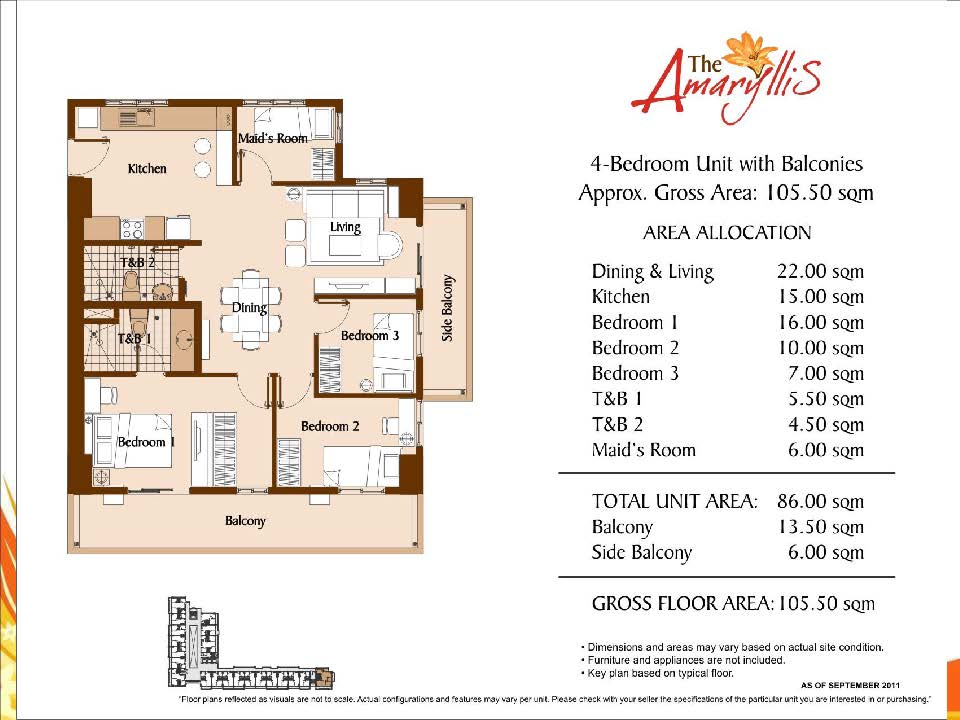 AMENITIES
Outdoor Amenities
* Lap pool
* Kiddie pool
* Gazebo/Cabana
* Pocket Gardens
* Lounge area
* The Observatory / Sky Park
Indoor Amenities
* Hotel-like Lobby
* Function Hall
* Fitness gym
* Sky Lounge
* Landscaped Atriums
* Shower Area
Facilities
* Commercial spaces
* Laundry Station
* Perimeter fence
* 24-hour security
* Main Entrance Gate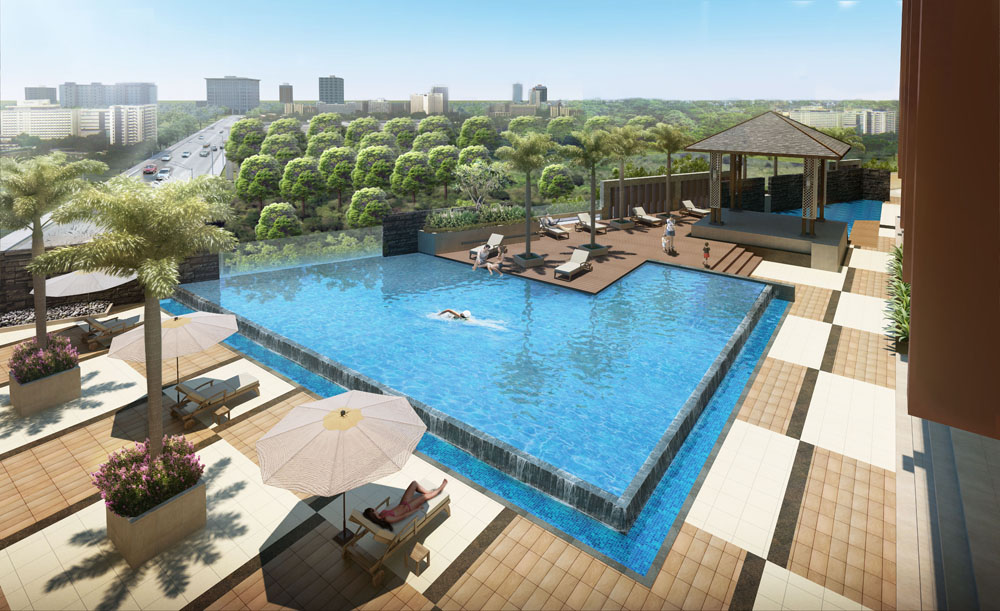 Modern Tropical Theme and Architecture
•Modern   Tropical architecture  refers to the architectural design  that  is suitable to our country's climate.
•It  aims   to  take   advantage   of   natural ventilation  and    lighting  combined    with modern building materials like glass,  concrete and metal.
•It  takes   advantage    of   the   building's orientation  using  the  sun  and   wind  path diagram   while  also protecting  the  building from said elements.
•It incorporates  natural elements   like water and  greenery  thru the  use  of  fountains and planting strips which  not  only  accomplishes the  mentioned    principles but  also  add   a pleasing environment to the end users.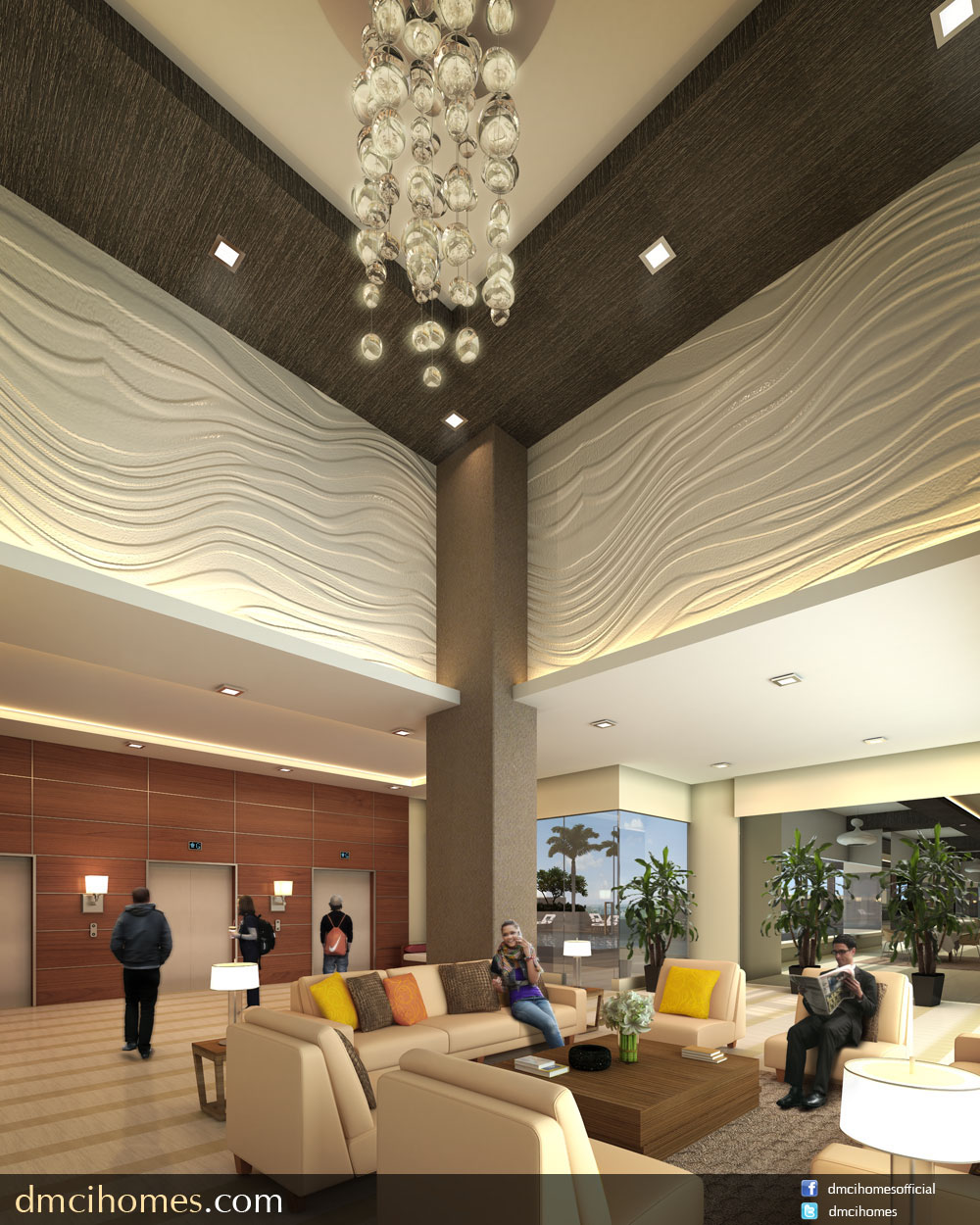 Property Management Office Services
• 24-hour security, with roving personnel
• Guarded entrance gate
• General maintenance of common areas
• Taxi call-in service
• Utilities application and payment assistance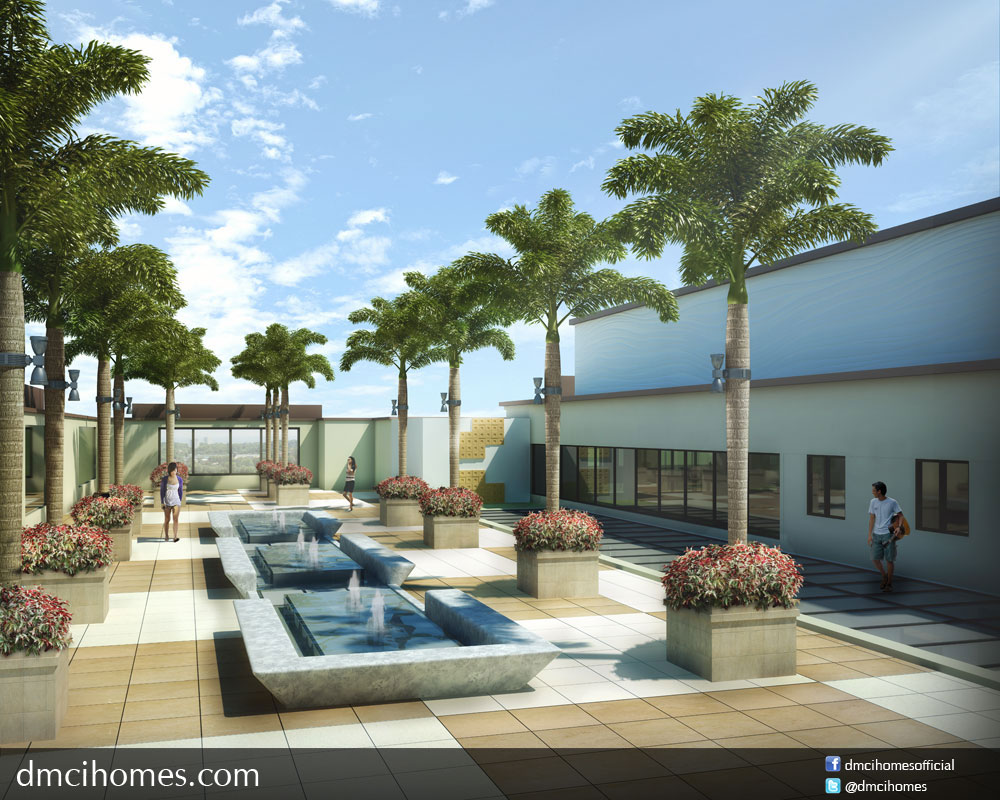 FOR DIRECT BUYERS ONLY
+63 (917) 844-3580 (Globe, Viber, WhatsApp)
+63 (947) 899-9297 (Smart)

We Respond IMMEDIATELY, Send Us a Message Below