ONE CASTILLA PLACE by DMCI Homes
One Castilla Place is now Ready For Occupancy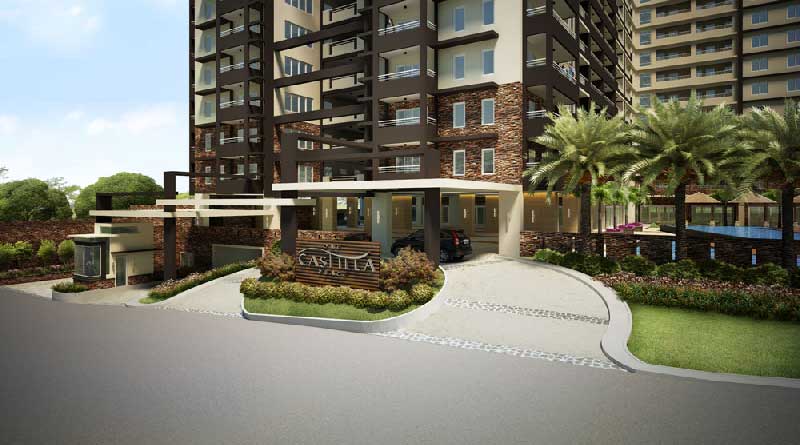 ONE CASTILLA PLACE is a  low density Modern Minimalist themed high-rise enclave in Quezon City that offers intimate and tranquil environment with lush landscapes for the discerning and growing upper middle-income families seeking to live in a private, secured, and serviced neighborhood Within reach from city's activity and business centers In a time of increasing cramped living spaces in the city.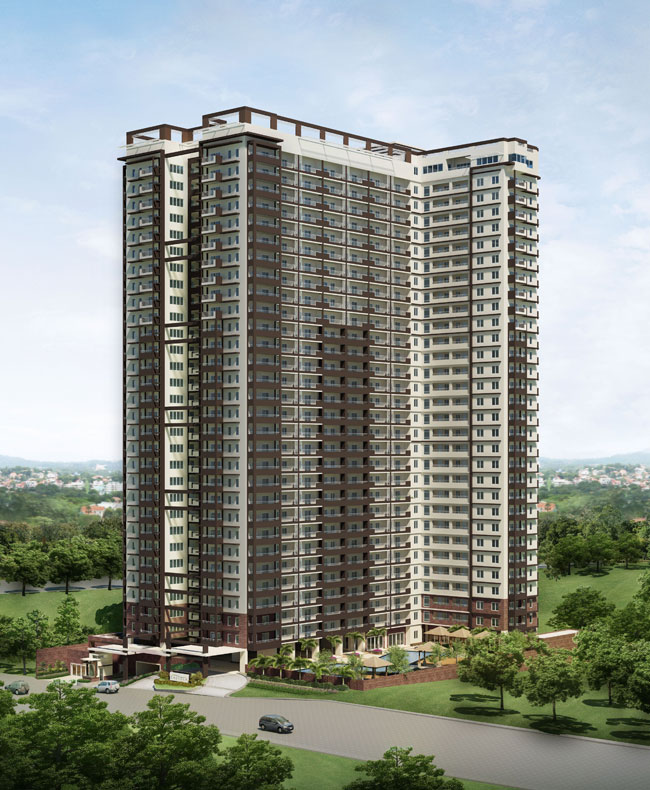 PROJECT OVERVIEW
Address                         : #1 Castilla St. Valencia, Quezon City
Land Area                       : 5,452 sqm
Project Type                    : High-Rise Residential Condominium
                                One (1) Tower, Twenty Nine (29)
                                Residential Floors, Single Loaded,
                                Double Row
Unit types                      :1-bedroom, 2-bedroom,  and 3 bedroom
                                (approx. gross area 42 sqm – 85 sqm)
Total Units                     : Six Hundred Ninety (693) Residential Units
Total Parking Slots             : Six Hundred Twelve (612) Slots
                                Five (5) parking levels
Building Footprint              : 33%
Open Space                      : 67%
LOCATION MAP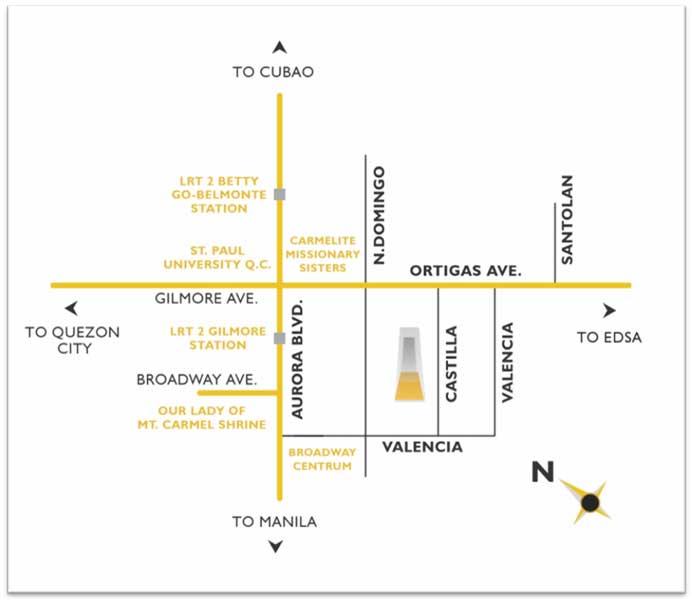 How to get there
From MAKATI/SOUTH
1.  Take EDSA, northbound route.
2.  Turn left to Ortigas Ave.
3.  Go straight, past Santolan.
4.  Turn left to Castilla Street.
From MANILA/NORTH
1. Coming from Sta. Mesa, take Aurora Blvd.
2. Go straight until you reach LRT Gilmore station.
3. Turn right to Gilmore St.
4. Go straight, past N. Domingo St.
5. Turn right to Castilla St.
NEARBY ESTABLISHMENTS
BUSINESS CENTERS                     KMS. / Mins.
Ortigas CBD                          3.70kms/11mins.
Makati CBD                           10.00kms/30mins.
Bonifacio Global City                9.00kms/27mins.
SCHOOLS                              KMS. / Mins.
Poveda Learning Center               3.00kms/9mins.
St. Paul College QC                  1.00kms/3mins.
La Salle Greenhills                  1.50kms/5mins.
Immaculate Conception                1.50kms/5mins.
Academy
Xavier School                        1.00kms/3mins.
COMMERCIAL CENTERS                   KMS. / Mins.
Greenhills Shopping Center           1.80kms/5mins.
Robinsons Galleria                   3.00kms/9mins.
Gateway Mall                         2.5kms/8mins.
HOSPITALS                            KMS. / Mins.
The Medical City                     4.30kms/13mins.
Cardinal Santos Hospital             2.20kms/7mins.
St. Luke's QC                        2.30kms/7mins.
RELIGIOUS CENTERS                    KMS. / Mins.
Our Lady of Mt. Carmel               800m/2mins.
Shrine
Mary the Queen Parish                1.20kms/4mins.
Immaculate Conception                1.50kms/5mins.
Cathedral
Greenhills Christian                 1.80kms/5mins.
Fellowship
SITE DEVELOPMENT PLAN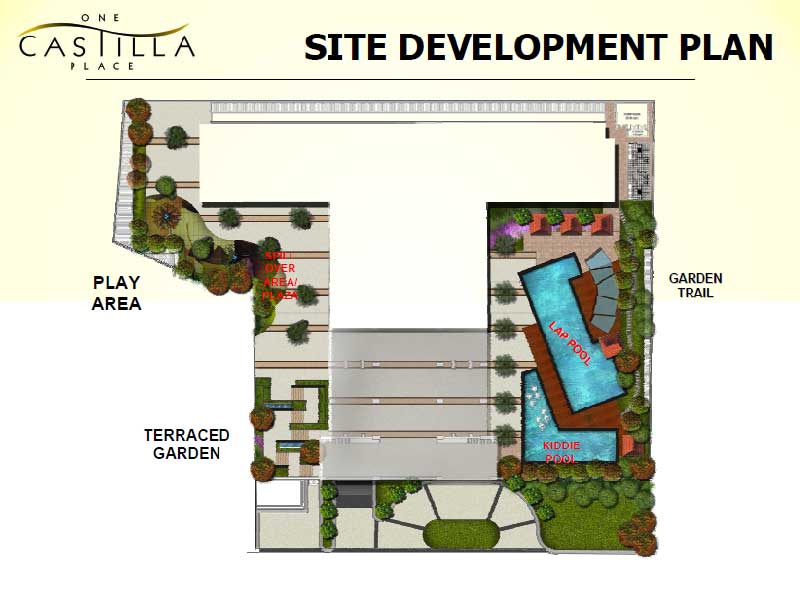 Why One Castilla Place is the Best Condo Project in the Area
1.    Proven, trusted name/developer DMCI HOMES
2.    More quality amenities
3.   Base unit finishes – at par with other      competitors
4.   Highest Parking ratio at 88%
5.    Largest inventory of 2BR units vs. nearby competitors
6.   Larger 2BR unit cut than nearby competitors
7.    Shortest Launch-to-RFO timeframe
8.   Much lower density than nearby competitors
9.   Superior design – T-shaped configuration, single-loaded corridors, w/ garden atriums and expansive breezeways to maximize natural light and airflow: helps reduce energy consumption and helps combat Sick Building Syndrome (SBS) common to cramped condos.
10.   Superior value – Average price per sqm. at Php 62,000. 57% of 2BR Units are non-vatable.
BUILDING LAYOUT PLANS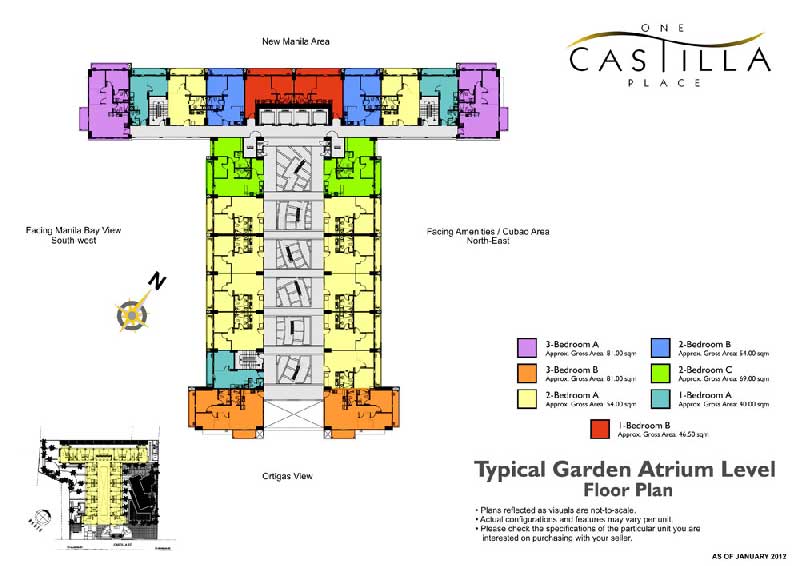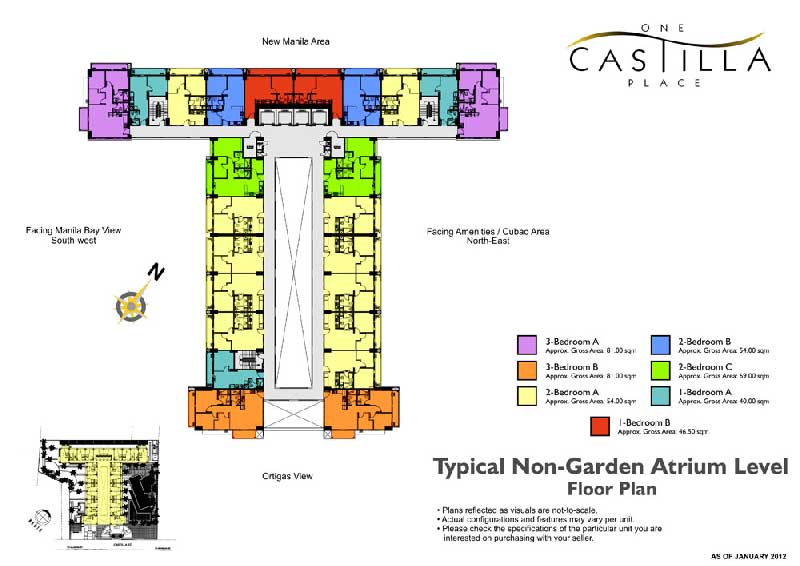 UNIT TYPES AND COMPUTATIONS
1 Bedroom A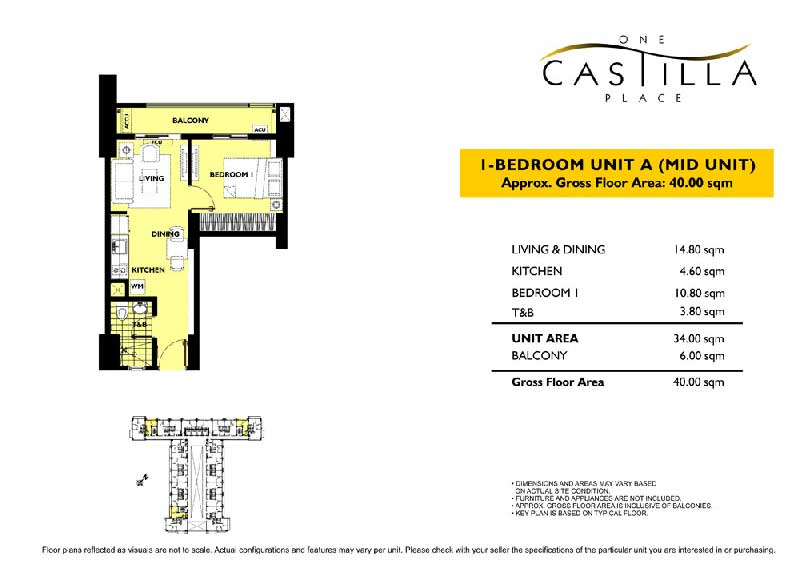 1 Bedroom B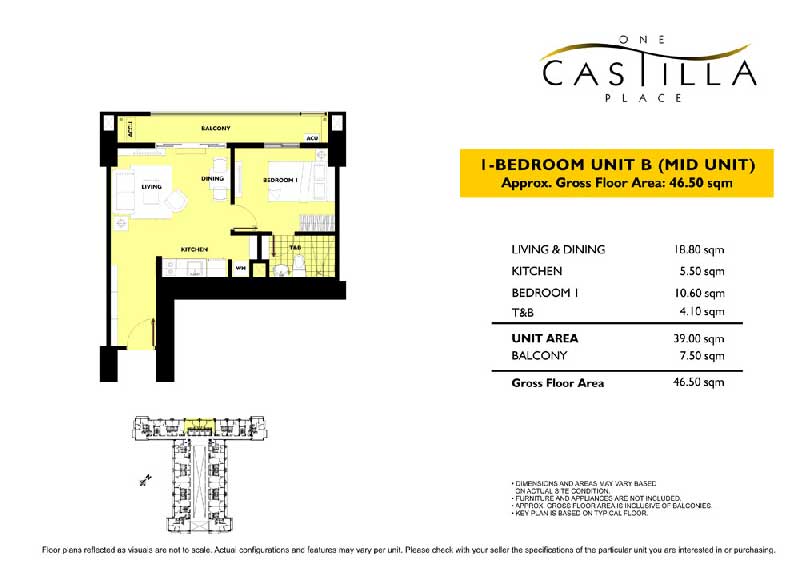 2 Bedroom A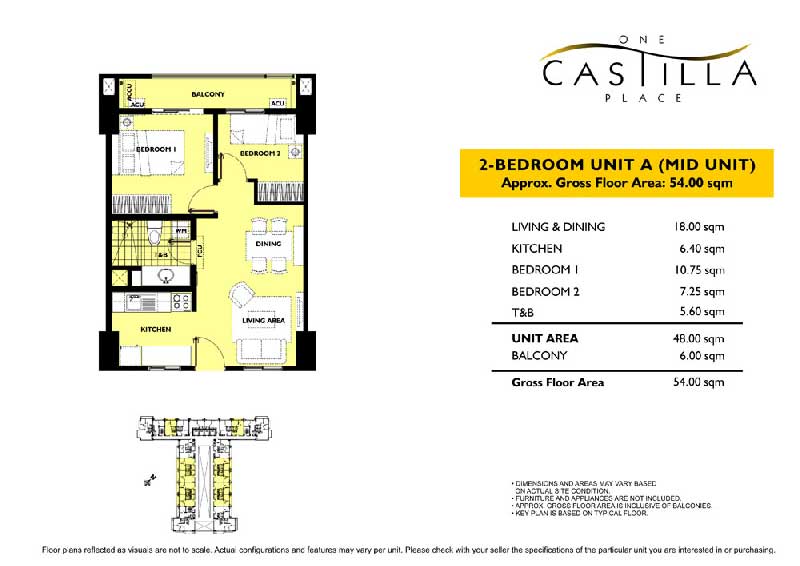 2 Bedroom B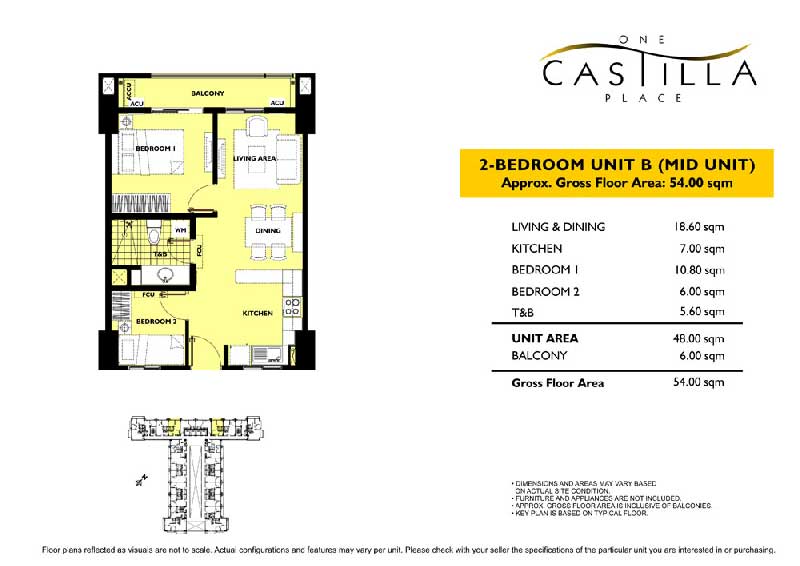 2 Bedroom C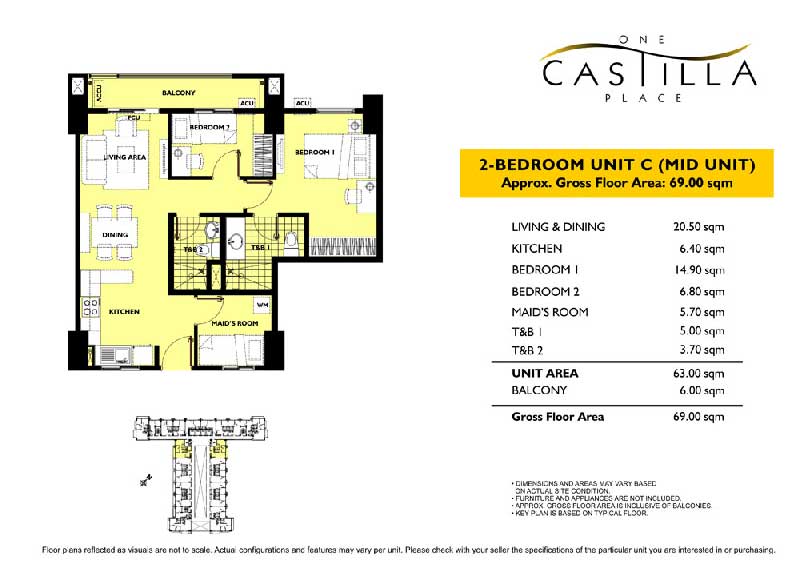 3 Bedroom A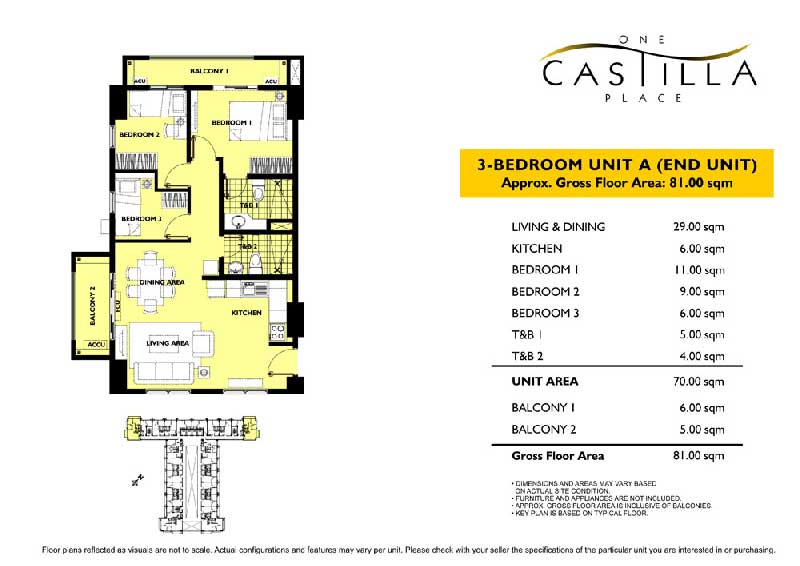 3 Bedroom B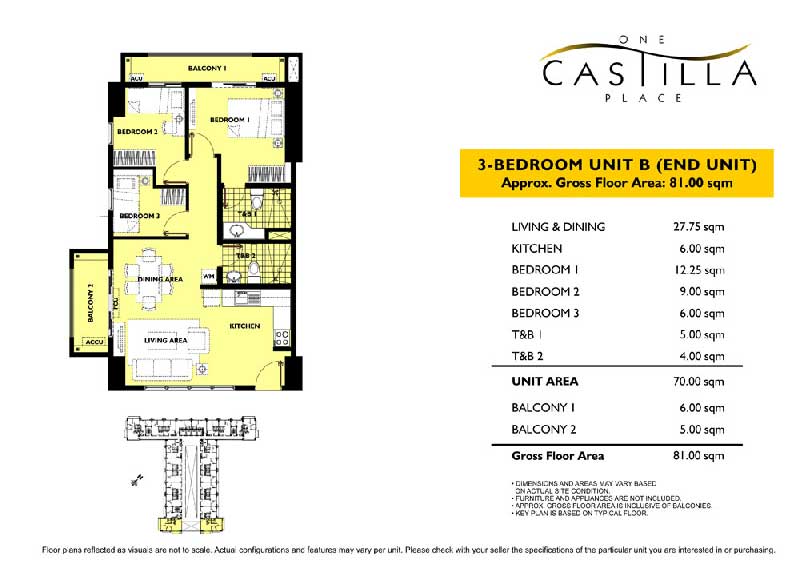 Tandem Unit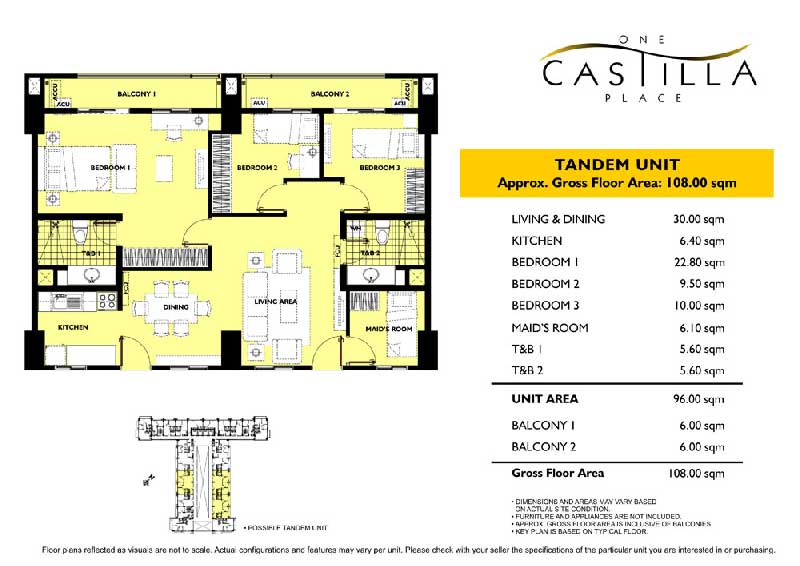 PAYMENT TERMS
15% Minimum Down payment which can be deferred monthly until Completion/RFO date
Remaining Balance through In-house or Bank Financing after Completion/RFO date
THE PLEASURES OF A TRUE RESORT-INSPIRED COMMUNITY
Experience genuine resort ambience with various active and passive comforts. Best-in-class amenities include swimming pools, thematic gardens, fitness gym,   function hall, entertainment/game room, sky lounge and a sky park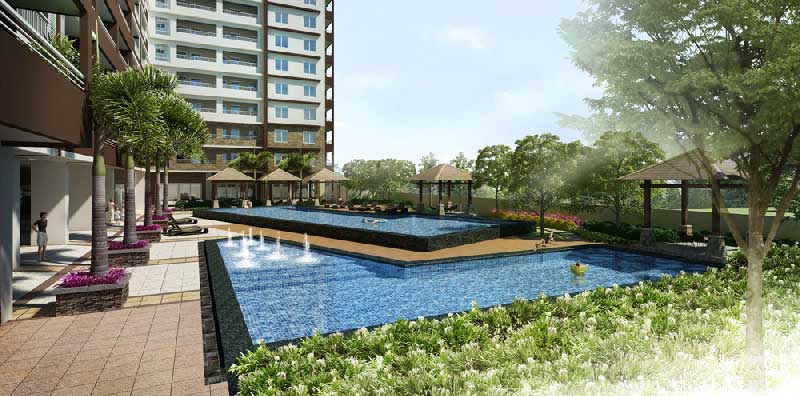 EFFICIENT CONDO MANAGEMENT
The professionally trained property management team will take care of daily community needs allowing for a worry-free, easy and comfortably convenient experience.  The One Castilla Place Property Management will provide services like 24-hour security including roving guards, guarded entrance gate, general maintenance of common areas, utilities applications and payment assistance and taxi call-in service.
RELIABILITY AND STABILITY
A smart investment decision avowed by DMCI  Homes' commitment to quality workmanship spanning over 10 years, intending only to deliver high  standard products and first-class services, and true value-for-money deals that offer superior products at its best.
ARCHITECTURAL THEME
"Modern Minimalist"
• Simple and Timeless
• Simplification of form and elimination of unnecessary detail
• Unique T-shape design for natural lighting  and ventilation
• Soft transition between indoor and outdoor
• Emphasis on space and less on maintenance.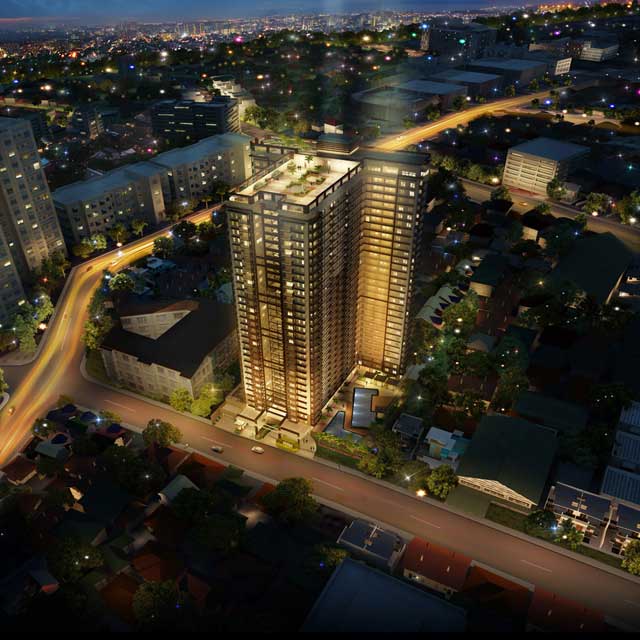 ENTRANCE GATE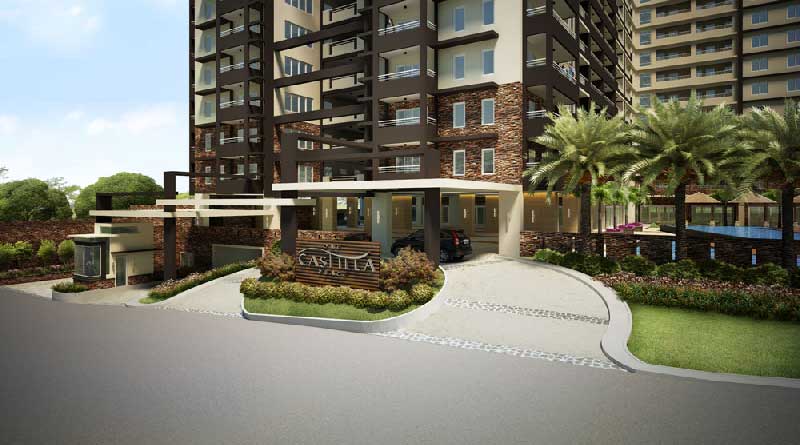 BUILDING FEATURES
SINGLE-LOADED CORRIDOR & GARDEN ATRIUM
•   Balcony in all units
•   Stand-by power generator
•   Provision for CCTV cameras
•   Provision for individually metered utility and cable connections per unit
•   Wi-fi ready indoor amenity area
•   Fire alarm system with automatic fire sprinkler and suppression system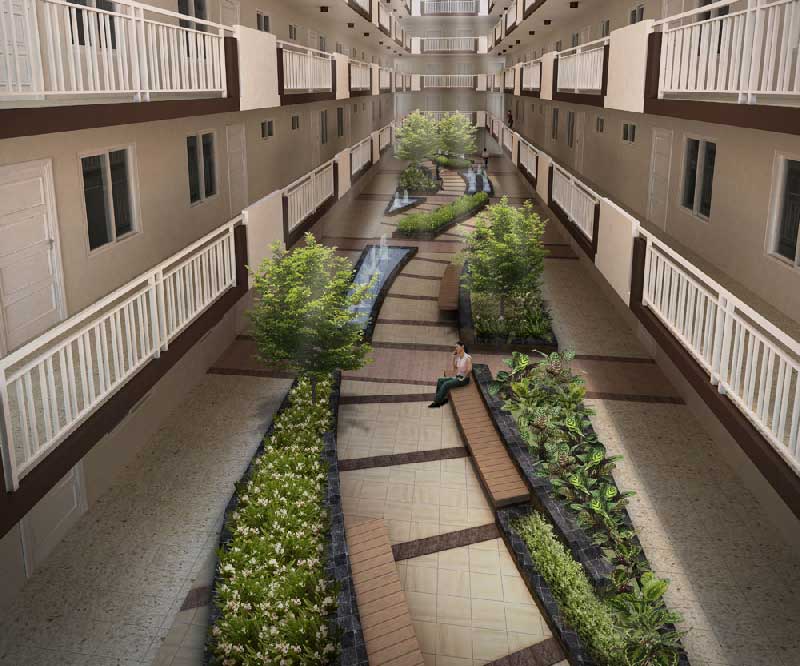 OUTDOOR AMENITIES
Lap & Kiddie Pools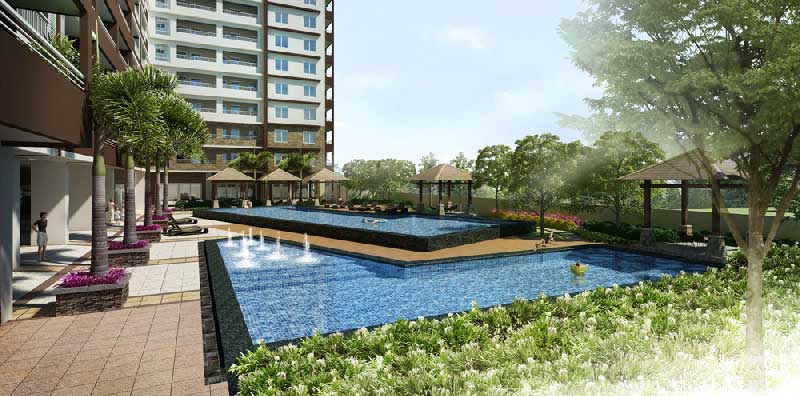 Sky Park
INDOOR AMENITIES
Reception Lobby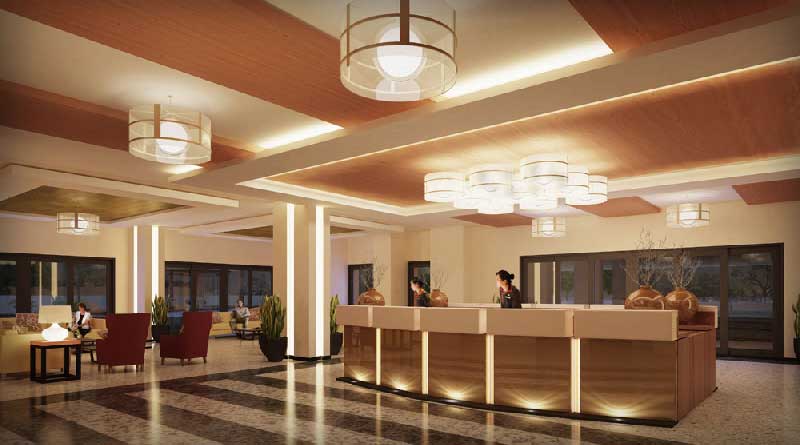 Entertainment Room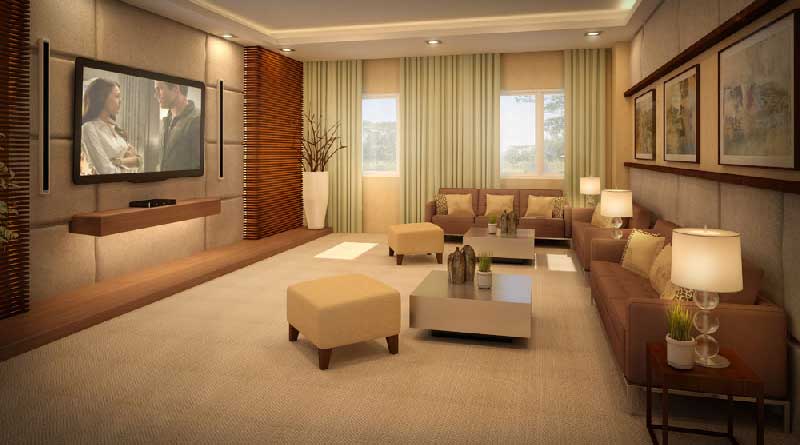 Game Room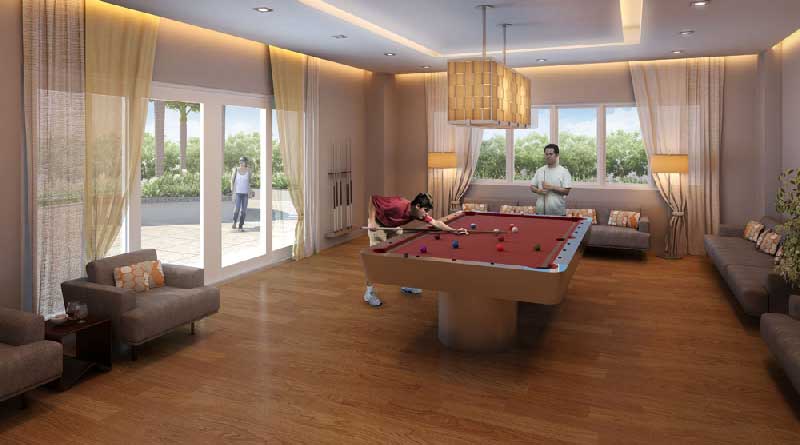 PROPERTY MANAGEMENT SERVICES
•  24-hour security including roving guards
•  Guarded entrance gate
•  General maintenance of common areas
•  Utilities applications and payment assistance
•  Taxi call-in service
FOR DIRECT BUYERS ONLY
+63 (917) 844-3580 (Globe, Viber, WhatsApp)
+63 (947) 899-9297 (Smart)

We Respond IMMEDIATELY, Send Us a Message Below